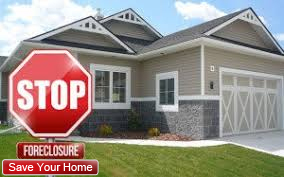 Mortgage Modification & Foreclosure Defense
Falling behind on mortgage payments is a major fear of many homeowners. No one wants to lose their home and the equity they have achieved.
The pandemic has led to the current financial climate which has caused a number of homeowners to be in this intimidating situation.
There are options available to homeowners behind on their mortgage payments or facing foreclosure.
Call our Firm today, we are here to help determine which options are best suited for you !
Mortgage Modification:
In a mortgage modification, you reach an agreement between you and your mortgage company to change the original terms of your mortgage, i.e., payment amount, length of loan, and interest rate.
In some cases, when your mortgage is modified, you can reduce your monthly payment to a more affordable amount.
Benefits:
Resolve your delinquency status with your mortgage company.
May reduce your monthly mortgage payments to a more affordable amount. Change the original terms of your mortgage permanently, giving you a new start.
Less damaging to your credit score than a foreclosure.
Stay in your home and avoid foreclosure.
Frequently asked questions:
Ultimately, if your modification application is approved, the foreclosure will be permanently stopped so long as you keep up with the modified payments.
The Flex Modification is available for certain mortgages and can lower your mortgage payment by as much as 20%.

This type of modification adds the past due amount to the unpaid loan balance and recalculates your monthly payments over the new loan term, so you will not have to pay the past due amount up-front.

Makes your home loan current after you complete a modification trial period plan and execute modification documents.

Helps you avoid foreclosure and stay in your home; with affordable mortgage payments you can sustain.

Other options to explore are forbearance, repayment plan, deferral & selling.
Foreclosure:
If you can, it is best to prevent a foreclosure lawsuit from ever being filed.
Homeowners should seek legal help as soon as they start falling behind on their mortgage payments.
Lenders are required to send a notice that they intend to start a foreclosure case. This gives homeowners time to seek legal assistance to stop the process before it starts.
Lawsuit commenced:
Lenders start the foreclosure lawsuit by filing a summons and complaint. After being served with the summons, a homeowner has a very short period of time to respond.
An experienced foreclosure lawyer should be retained immediately.
One mistake that can be made, is not filing an answer to the complaint within the time prescribed by law, because in that case, the homeowner is in default and has lost (there are exceptions, and some defaults can be vacated).
Even though an answer to the summons must be filed shortly after receipt of the summons, the overall case will take quite some time to resolve, so the homeowner need not fear an immediate expulsion from their home.
Defending and saving your home:
You will want an attorney to fight for you in this stressful process.

There are a number of defenses a qualified lawyer can use to battle the foreclosure.
All throughout the process, settlement negotiations continue in order to try to save your home.
Our Firm has been fighting for clients for over thirty years! We have extensive experience in foreclosure litigation, including prosecuting appeals to the New York State, Appellate Division, Second Department.
As a former attorney for mortgage lenders, this Firm gained valuable experience prosecuting foreclosures, which insight is now being utilized to try to help homeowners try to save their homes.
We are here for you 7 days a week, 8:00 a.m. to 10:00 p.m. Contact us @ 631 357-961
This is an attorney advertisement. This website is designed for general information only. The information presented on this website should not be construed to be legal advice nor the formation of an attorney-client relationship. Our law firm does not guarantee any results.